Modity Inc. Your Equipment Store!
Contact Us: pat@ams123.com 800-903-8515 262-252-2580
Since 1988
Blank PVC Cards .030 mil CR 80
We offer Gift card printing services - We can print your
Gift Cards Membership Cards and more - Just Call!
800-903-8515 or email pat@ams123.com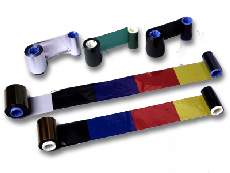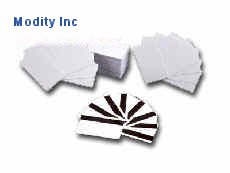 WHITE PLASTIC CARDS CR80 .030
Blank White PVC Cards 500 per Pack 1- 5 Packs $45.00 each 6+ 37.00Ea


_________________________________________________________________________________
White PVC W/ Mag Stripe Hi-CO 500 Per Pack 1-5 Packs 100.00Ea 6+ 75.00 Ea


Add a Optional Signature Panel Call for price
Call for volume pricing on pvc or composite PET plastic cards.
Blank Color PVC Cards CR80 .030 Call 800-903-8515
Sold in Packs of 1000 100.00 per Pack Call for quantity price
Hospital Blue - Green - Red - Orange - Cranberry - Yellow - Black
Metallic Gold PVC Cards $125.00 Per 1000
Metallic Silver PVC Cards $125.00 Per 1000

Composite P.E.T. PVC Cards 40% PET 60% PVC - LONG Life span 4 to 7 Years
(Polyester & PVC)
Blank White CR80 .030 1000 Per Pack $180.00 Call for quantity Discount

Optional Signature Panel Call
We offer the highest quality PVC cards available. Cards are cr-80 credit card sized and range in thickness
from .010 to .040 with .030 (30 mil) the most popular. Edge to edge printing is not recommended for 10 mil cards.
The cards are packaged in sleeves of 500 and shrink wrapped to keep out dust and dirt. You can custom order cards with a signature panel applied to your specifications. We offer color cards in quantities of 1000 and offer quantity discounts.
Our cards are GRAPHICS QUALITY and are manufactured with the highest quality materials that make your card look great when printed. Our graphics quality cards are clean and free of scratches and debris that ruin cards printed in thermal transfer and dye sublimation printers. We offer a full line of card printers and ribbons to complete your project.
Uses of these cards include membership, loyalty, gift cards and photo Id's.
Modity Inc.
N60 W16500 Kohler Ln
Menomonee Falls, WI 53051
262-252-2580